30 Quotes About Blessings
Blessing is everywhere and we have every single thing to be thankful for. Life may not always be easy but there are always there are small things, blessings in disguise that we may be unaware of.
Here's a collection of quotes about blessings that may remind you that life is full of grateful things.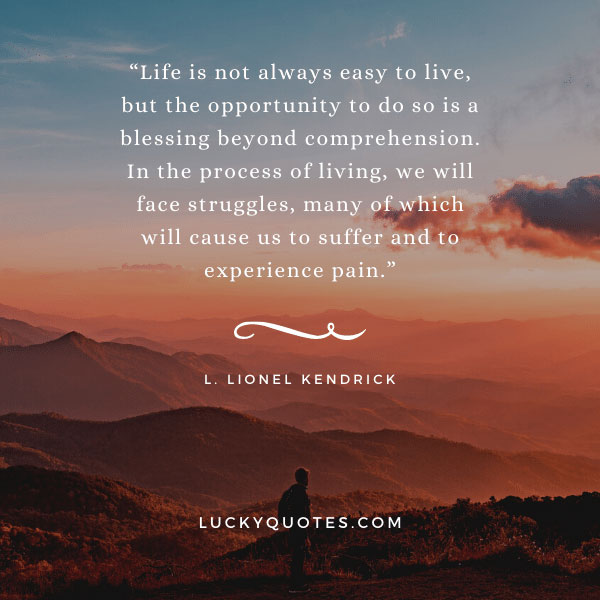 "Life is not always easy to live, but the opportunity to do so is a blessing beyond comprehension. In the process of living, we will face struggles, many of which will cause us to suffer and to experience pain."
– L. Lionel Kendrick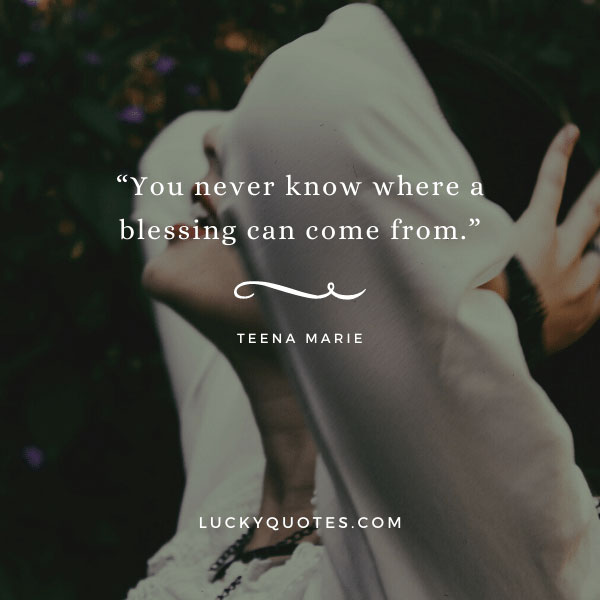 "You never know where a blessing can come from."
– Teena Marie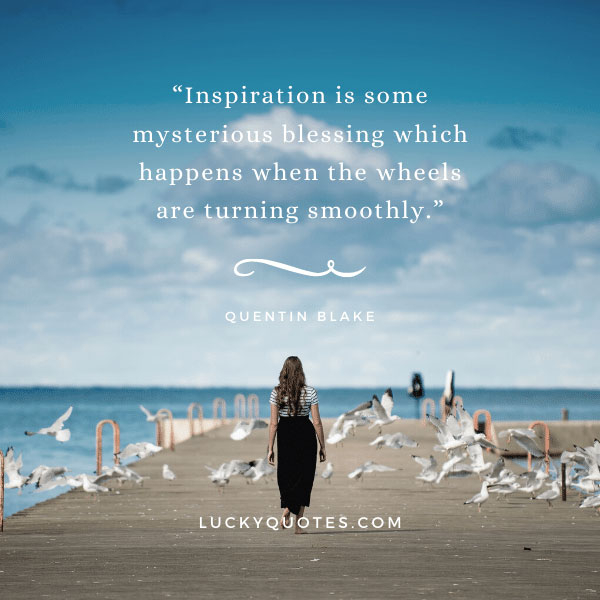 "Inspiration is some mysterious blessing which happens when the wheels are turning smoothly."
– Quentin Blake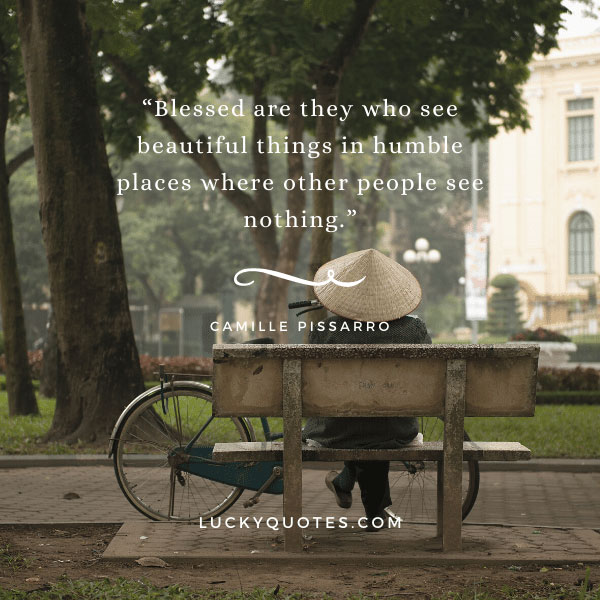 "Blessed are they who see beautiful things in humble places where other people see nothing."
– Camille Pissarro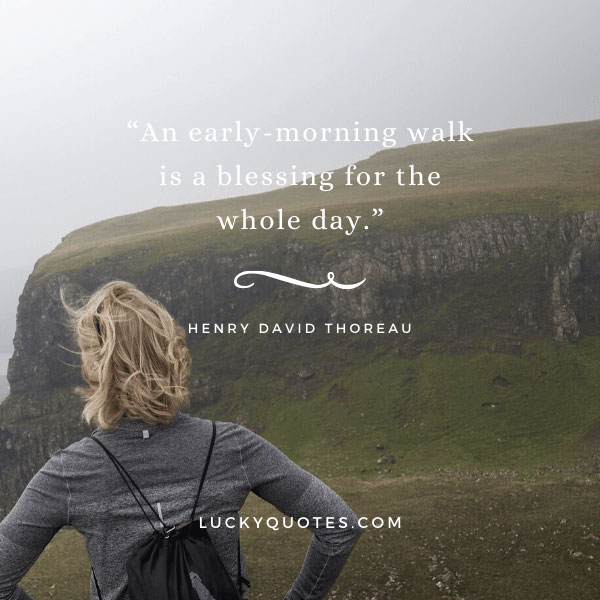 "An early-morning walk is a blessing for the whole day."
– Henry David Thoreau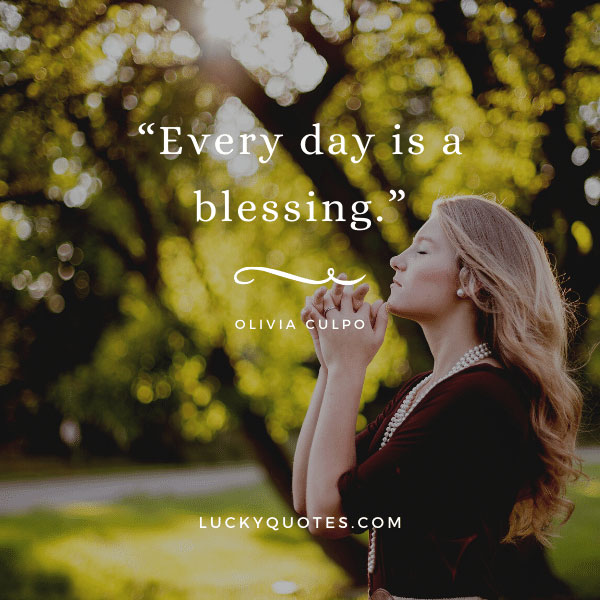 "Every day is a blessing."
– Olivia Culpo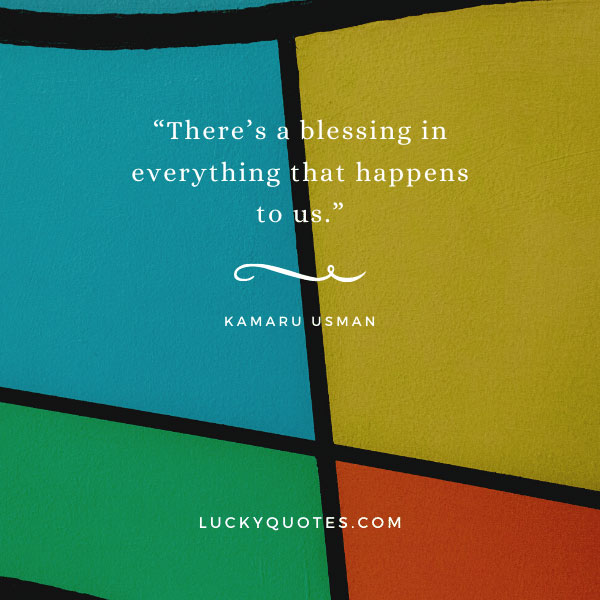 "There's a blessing in everything that happens to us."
– Kamaru Usman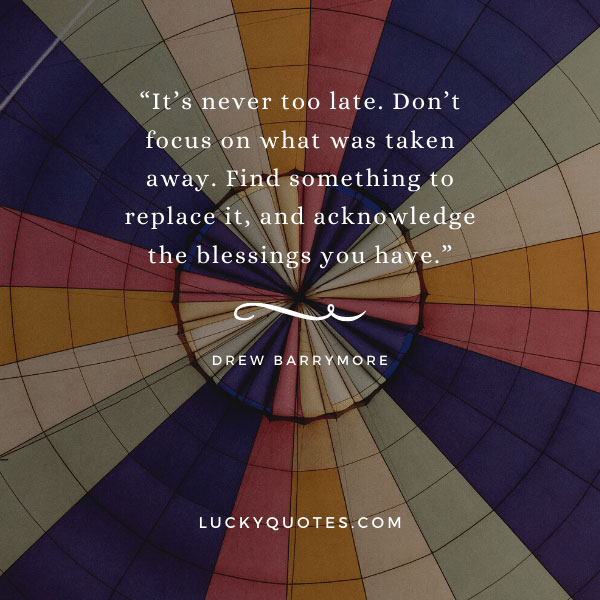 "It's never too late. Don't focus on what was taken away. Find something to replace it, and acknowledge the blessings you have."
– Drew Barrymore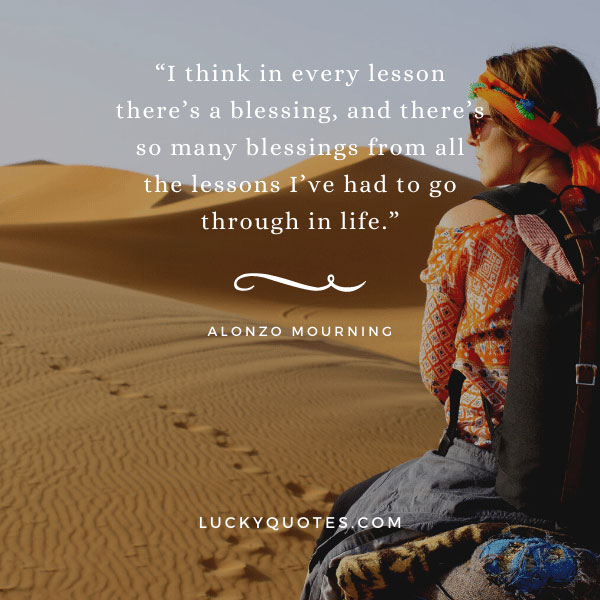 "I think in every lesson there's a blessing, and there's so many blessings from all the lessons I've had to go through in life."
– Alonzo Mourning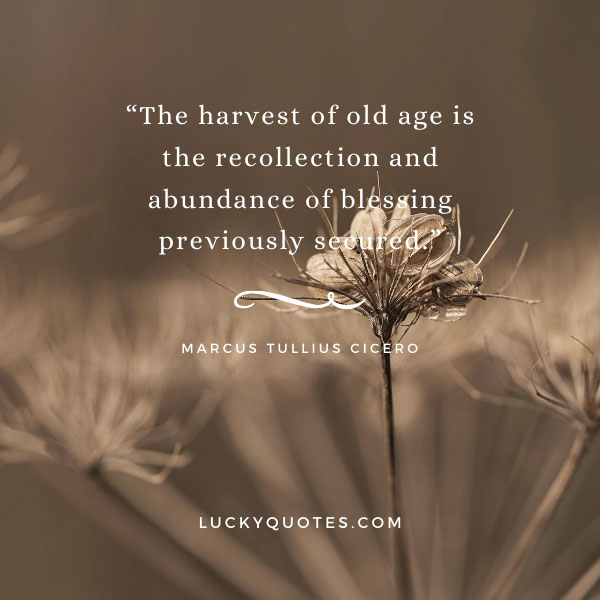 "The harvest of old age is the recollection and abundance of blessing previously secured."
– Marcus Tullius Cicero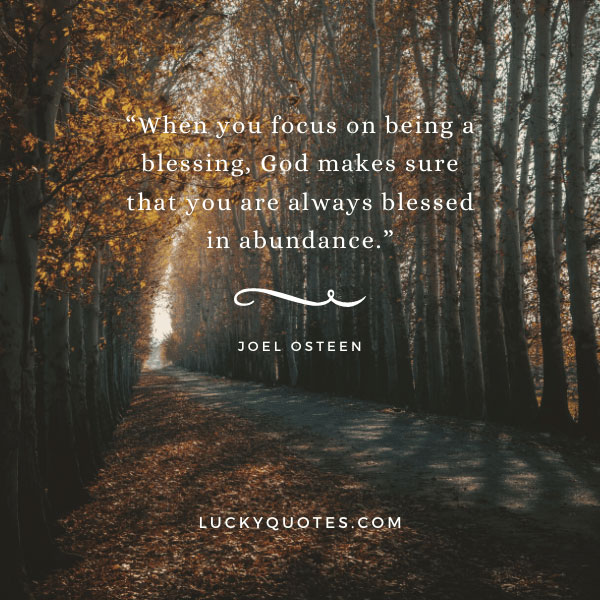 "When you focus on being a blessing, God makes sure that you are always blessed in abundance."
– Joel Osteen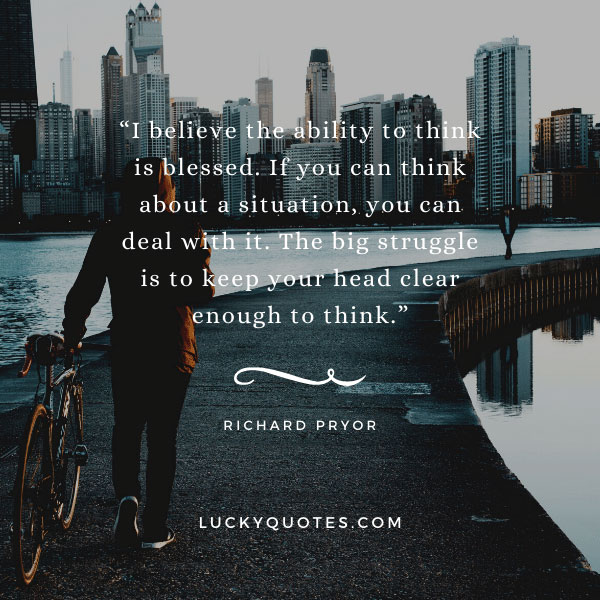 "I believe the ability to think is blessed. If you can think about a situation, you can deal with it. The big struggle is to keep your head clear enough to think."
– Richard Pryor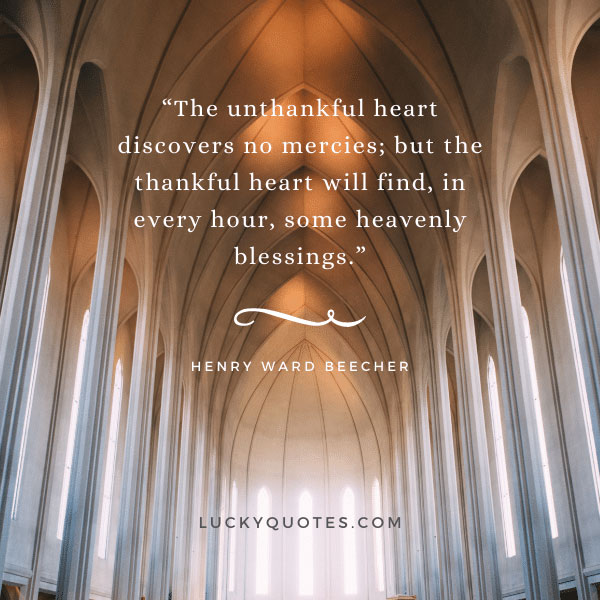 "The unthankful heart discovers no mercies; but the thankful heart will find, in every hour, some heavenly blessings."
– Henry Ward Beecher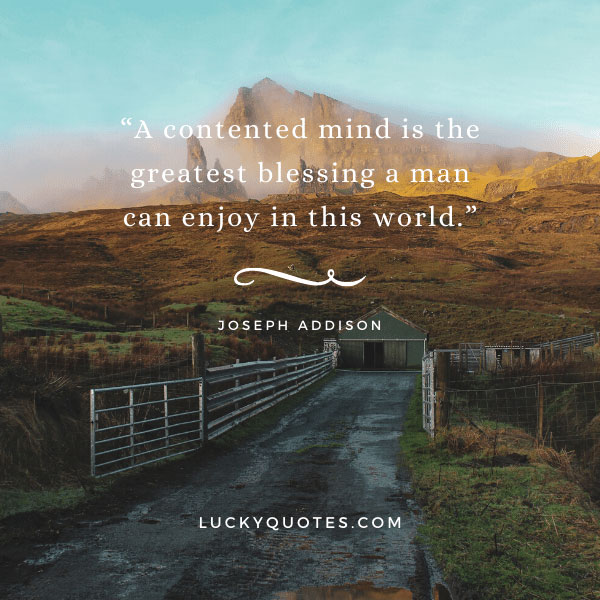 "A contented mind is the greatest blessing a man can enjoy in this world."
–  Joseph Addison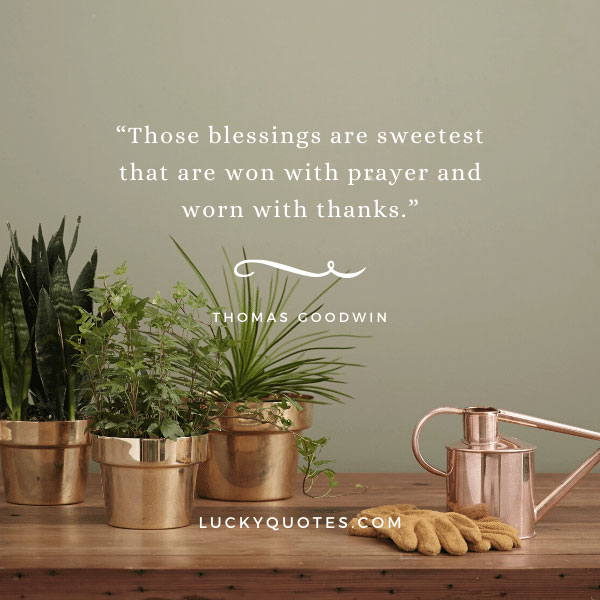 "Those blessings are sweetest that are won with prayer and worn with thanks."
– Thomas Goodwin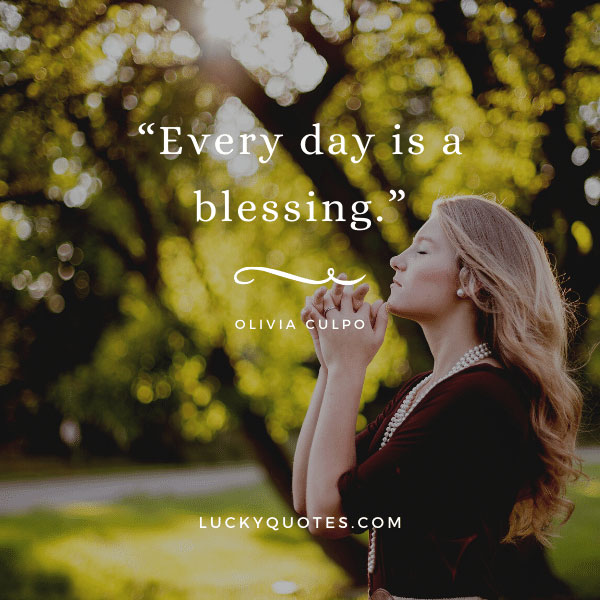 "When we lose one blessing, another is often most unexpectedly given in its place."
– C.S. Lewis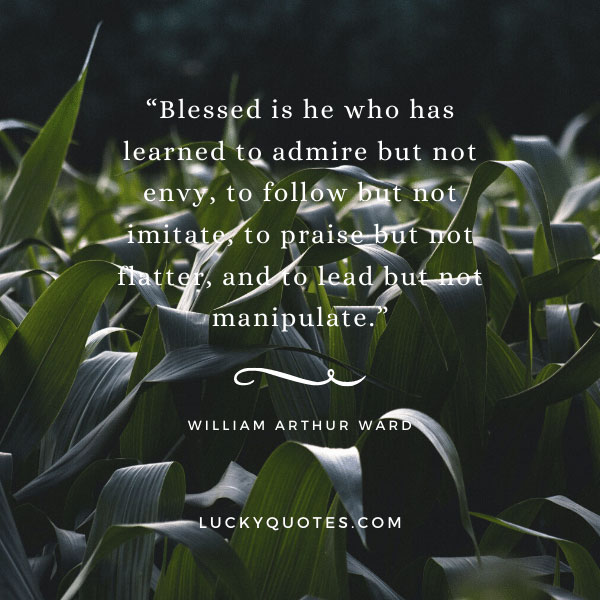 "Blessed is he who has learned to admire but not envy, to follow but not imitate, to praise but not flatter, and to lead but not manipulate."
– William Arthur Ward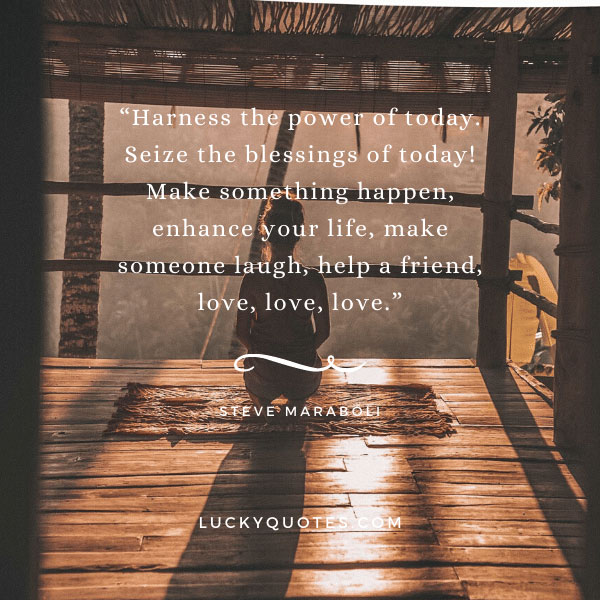 "Harness the power of today. Seize the blessings of today! Make something happen, enhance your life, make someone laugh, help a friend, love, love, love."
– Steve Maraboli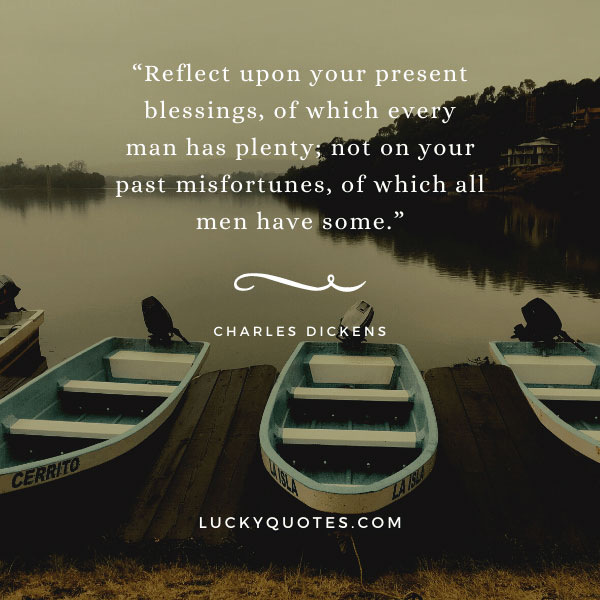 "Reflect upon your present blessings, of which every man has plenty; not on your past misfortunes, of which all men have some."
– Charles Dickens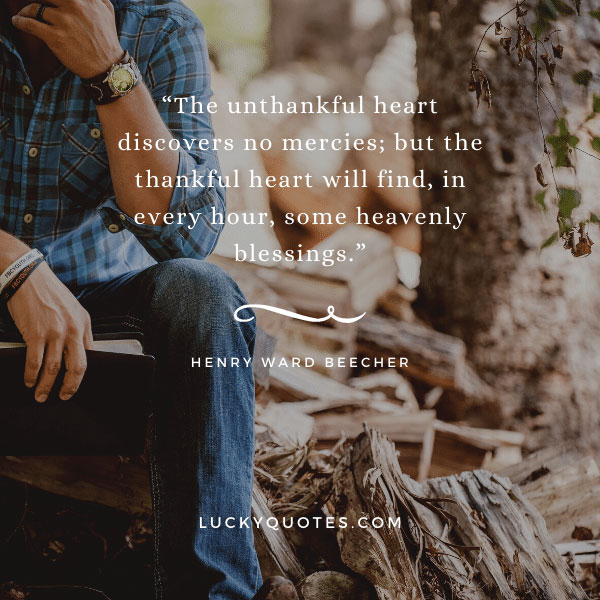 "The unthankful heart discovers no mercies; but the thankful heart will find, in every hour, some heavenly blessings."
– Henry Ward Beecher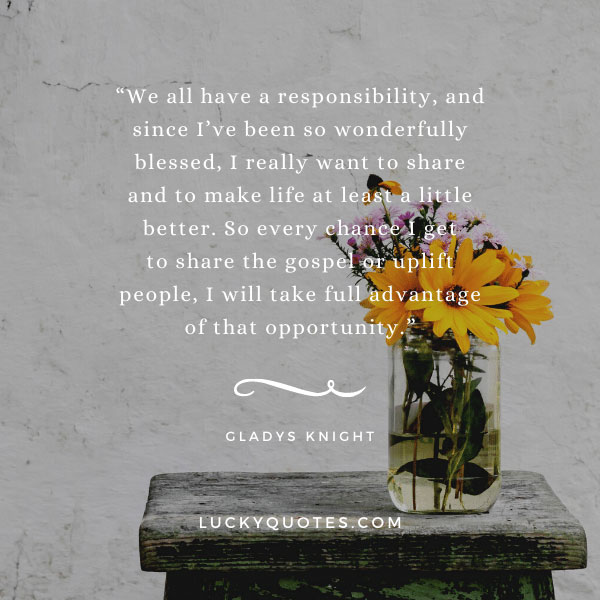 "We all have a responsibility, and since I've been so wonderfully blessed, I really want to share and to make life at least a little better. So every chance I get to share the gospel or uplift people, I will take full advantage of that opportunity."
– Gladys Knight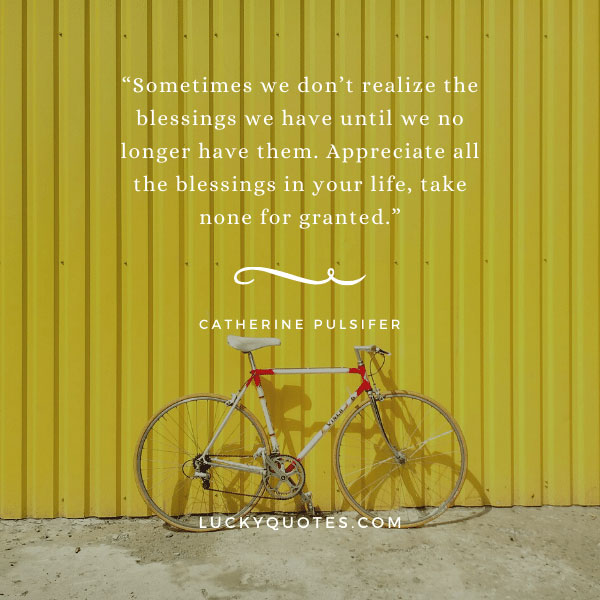 "Sometimes we don't realize the blessings we have until we no longer have them. Appreciate all the blessings in your life, take none for granted."
– Catherine Pulsifer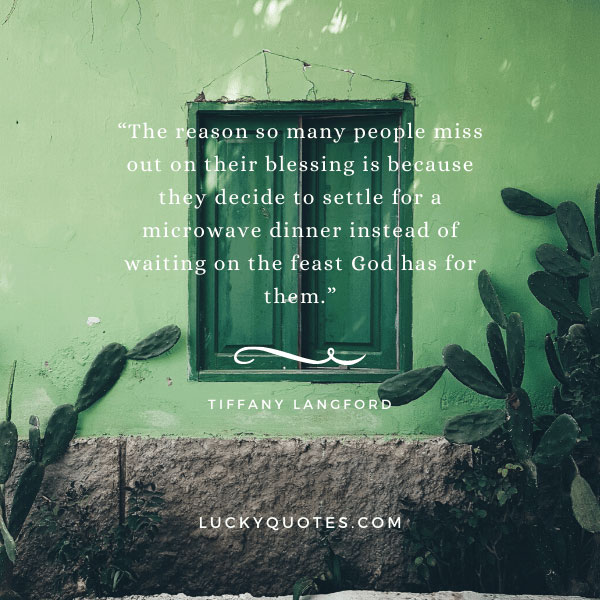 "The reason so many people miss out on their blessing is because they decide to settle for a microwave dinner instead of waiting on the feast God has for them."
– Tiffany Langford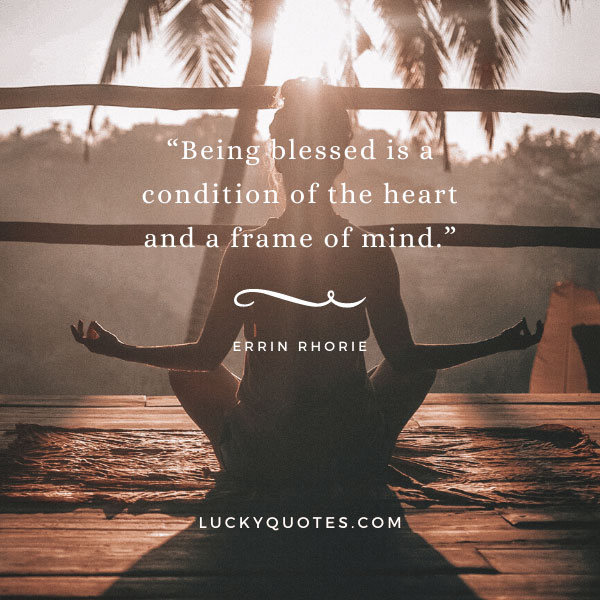 "Being blessed is a condition of the heart and a frame of mind."
– Errin Rhorie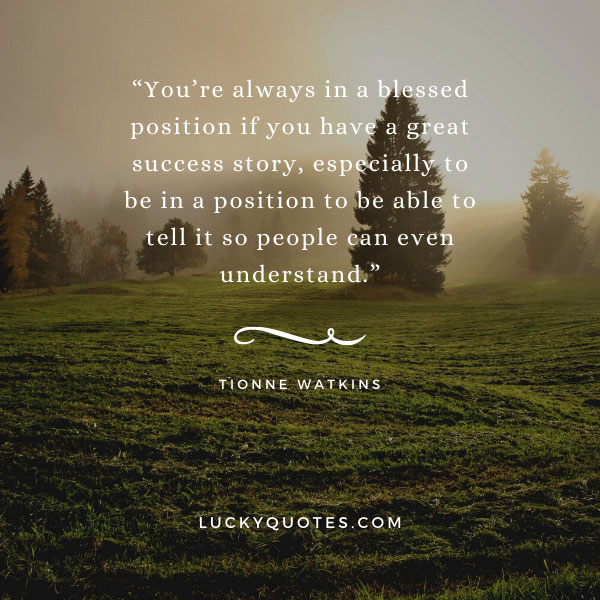 "You're always in a blessed position if you have a great success story, especially to be in a position to be able to tell it so people can even understand."
– Tionne Watkins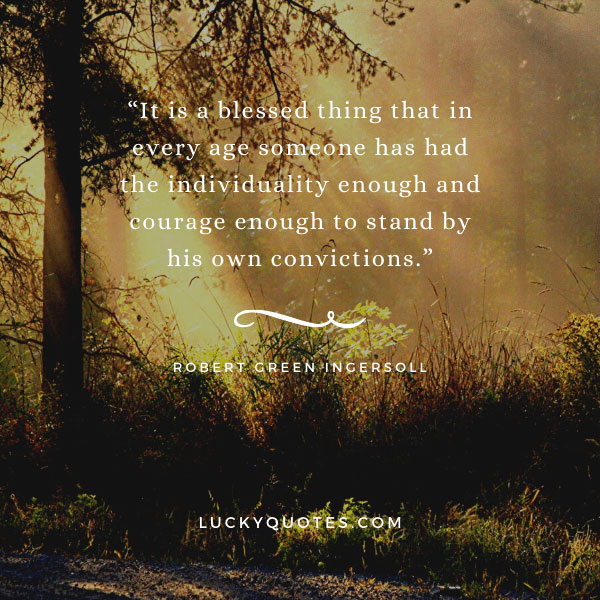 "It is a blessed thing that in every age someone has had the individuality enough and courage enough to stand by his own convictions."
– Robert Green Ingersoll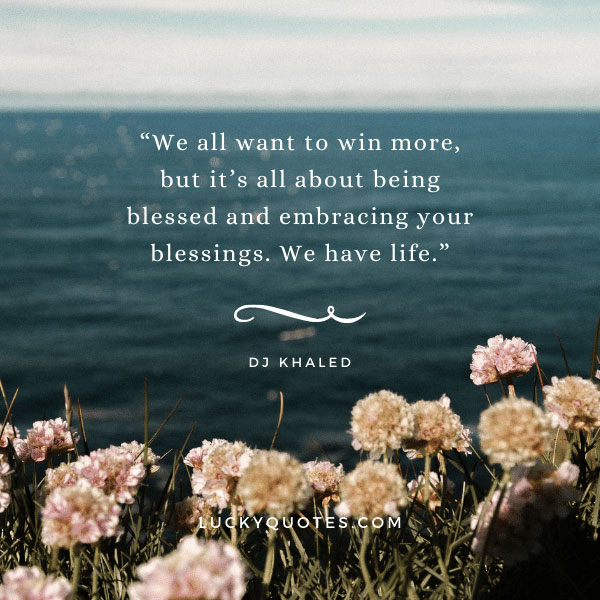 "We all want to win more, but it's all about being blessed and embracing your blessings. We have life."
– DJ Khaleed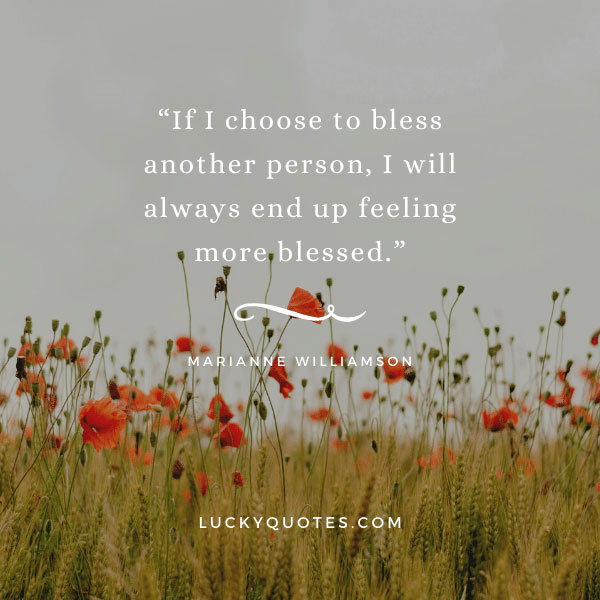 "If I choose to bless another person, I will always end up feeling more blessed."
– Marianne Williamson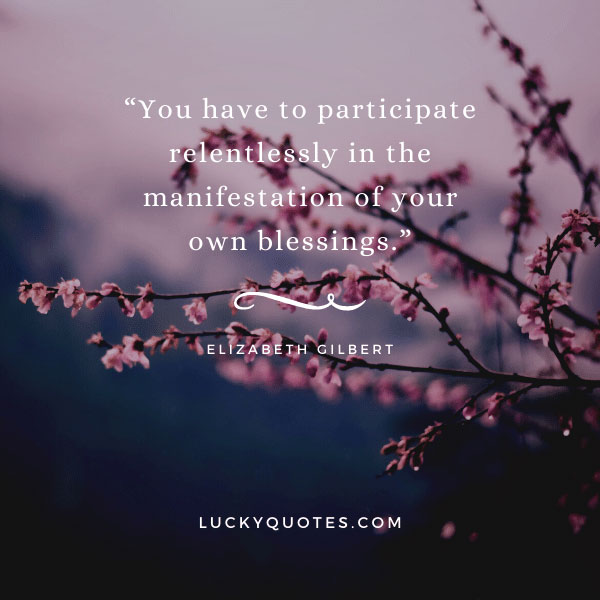 "You have to participate relentlessly in the manifestation of your own blessings."
? Elizabeth Gilbert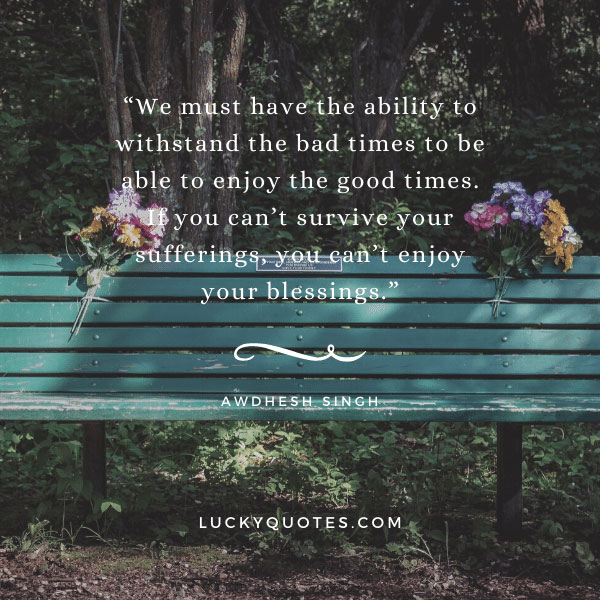 "We must have the ability to withstand the bad times to be able to enjoy the good times. If you can't survive your sufferings, you can't enjoy your blessings."
? Awdhesh Singh
Want more? Check out more lucky quotes here!