(dedication to Gina)

Don't count your chickens before they hatch
A popular quote
Gina started the free online Keeping Chickens Newsletter back in early 2007. The Keeping Chickens Newsletter is an excellent resource for chicken keepers and full of like-minded people keen to share their tips, photos and experiences of their backyard chickens and coops.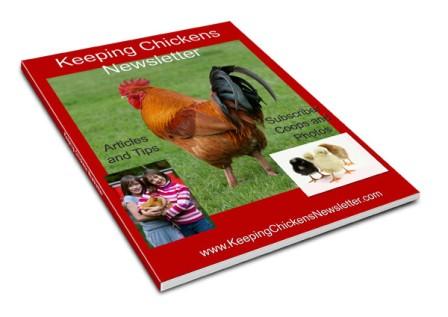 For all Chicken Enthusiasts everywhere
Keeping Chickens Newsletter has subscribers from all over the world; many already experienced chicken owners, plenty of 'new' chickens owners and also a lot who are looking into the possibility of getting some chickens for the first time. Everyone is welcome!
Here's a quote from Bonnie, a subscriber to Gina's newsletter: "I'm so excited to have found your newsletter. I am a novice and am reading everything I can find. I am starting to work on a coop and nesting boxes but wont order chicks until the spring. I'm especially interested in finding creative ie: inexpensive nesting box ideas. I'm starting off small and dont want to invest alot until we see if the chickens like the way we raise them! LOL"
Bonnie
This quote and page is dedicated to Gina Read of Keeping Chickens Newsletter
If you would like a quote dedication go

HERE
Don't count your chickens before they hatch
A popular quote
Add any comments below and/or visit Gina Read at Keeping Chickens Newsletter or one of her other sites.