30 Quotes About Fortune
Here are our collection of quotes about fortune. Enjoy reading and be inspired!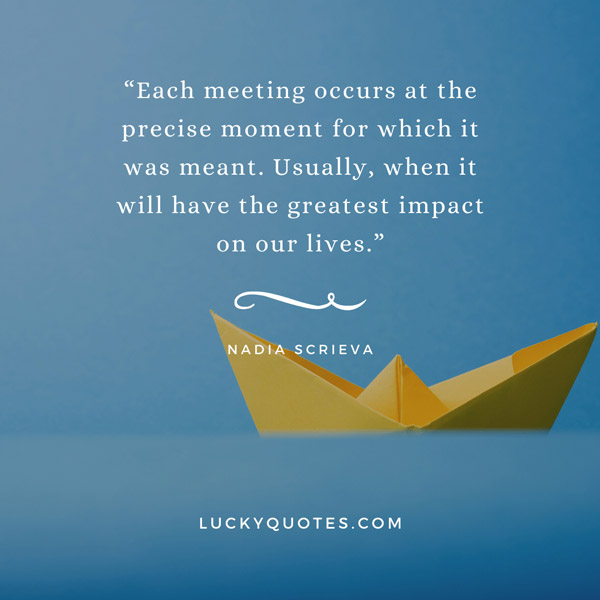 "Each meeting occurs at the precise moment for which it was meant. Usually, when it will have the greatest impact on our lives."
– Nadia Scrieva, Fathoms of Forgiveness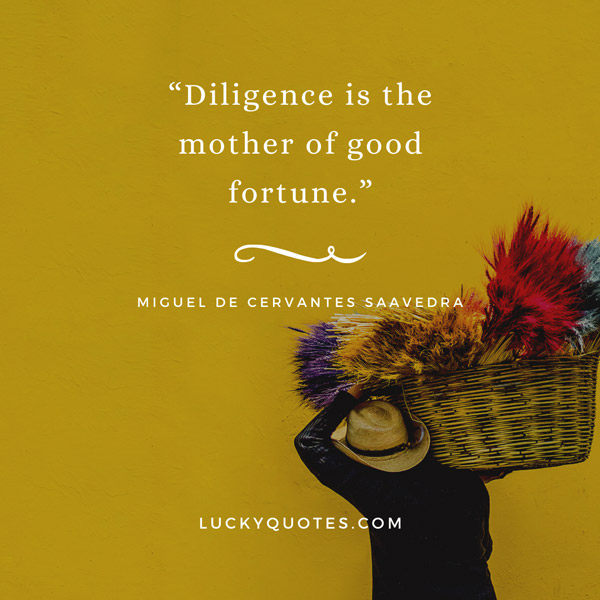 "Diligence is the mother of good fortune."
– Miguel de Cervantes Saavedra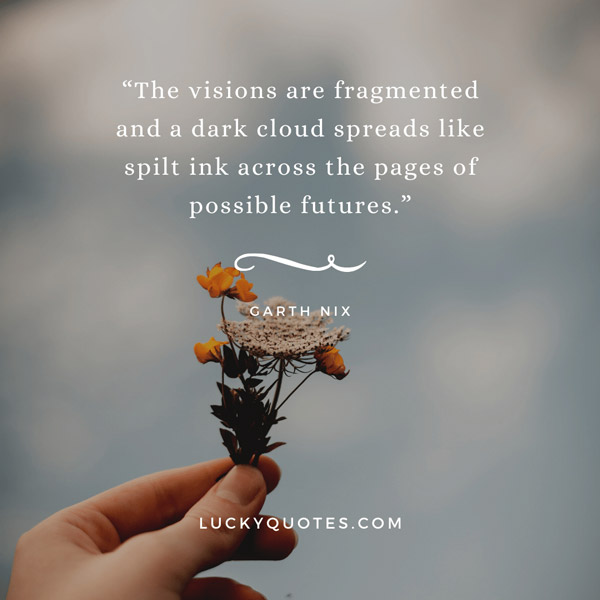 "The visions are fragmented and a dark cloud spreads like spilt ink across the pages of possible futures."
– Garth Nix , Lirael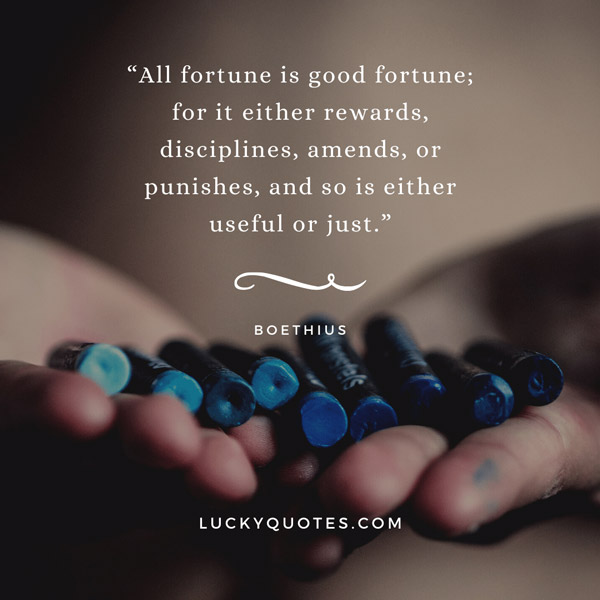 "All fortune is good fortune; for it either rewards, disciplines, amends, or punishes, and so is either useful or just."
– Boethius, The Consolation of Philosophy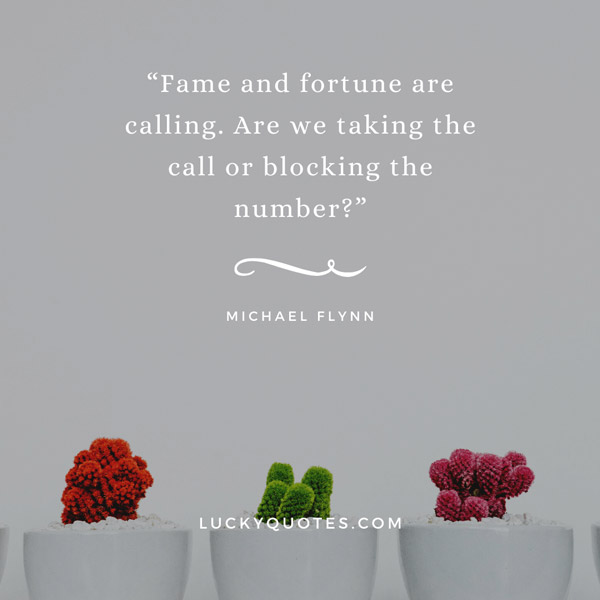 "Fame and fortune are calling. Are we taking the call or blocking the number?"
– Nicole Richie, Priceless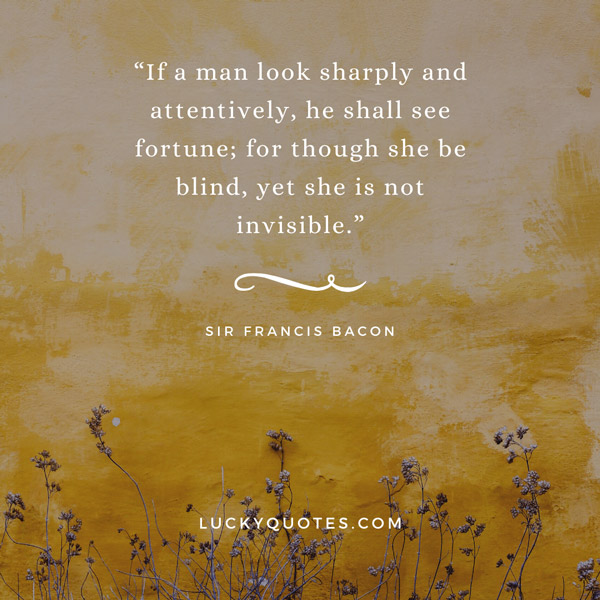 "If a man look sharply and attentively, he shall see fortune; for though she be blind, yet she is not invisible."
– Sir Francis Bacon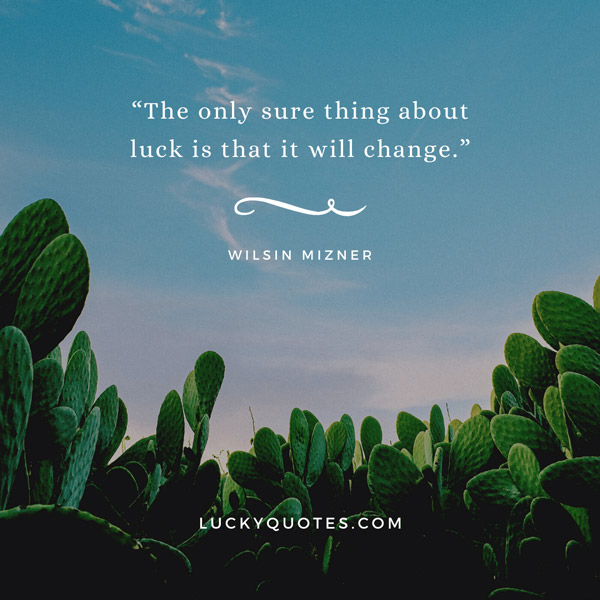 "The only sure thing about luck is that it will change."
– Wilsin Mizner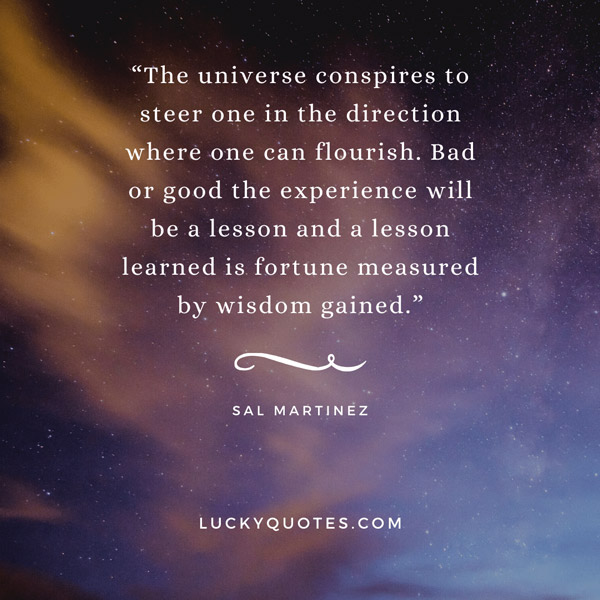 "The universe conspires to steer one in the direction where one can flourish. Bad or good the experience will be a lesson and a lesson learned is fortune measured by wisdom gained."
– Sal Martinez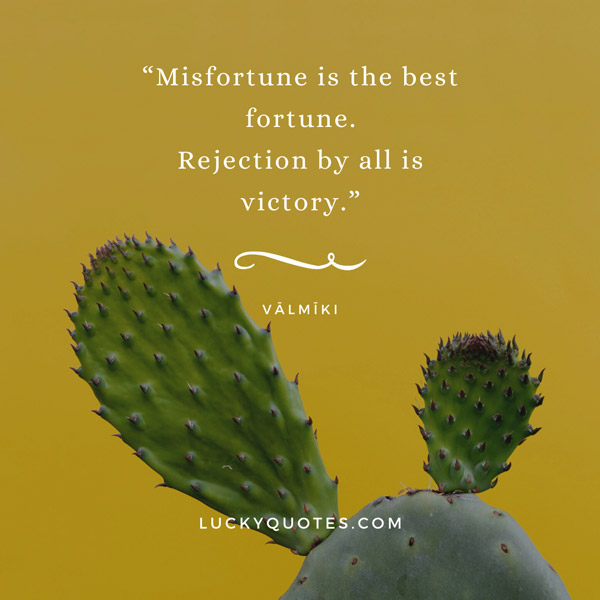 "Misfortune is the best fortune.
Rejection by all is victory."
– V?lm?ki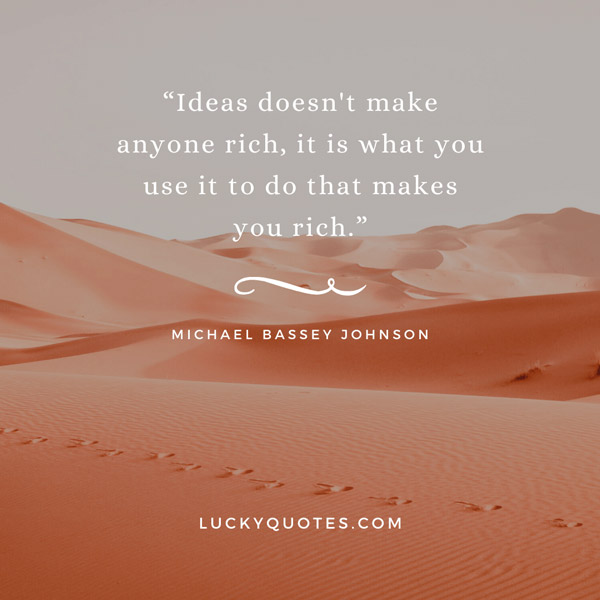 "Ideas don't make anyone rich, it is what you use it to do that makes you rich."
– Michael Bassey Johnson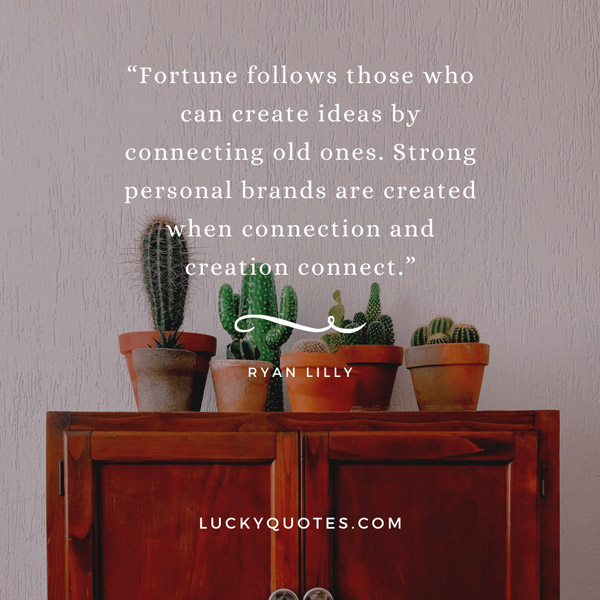 "Fortune follows those who can create ideas by connecting old ones. Strong personal brands are created when connection and creation connect."
– Ryan Lilly, #Networking is people looking for people looking for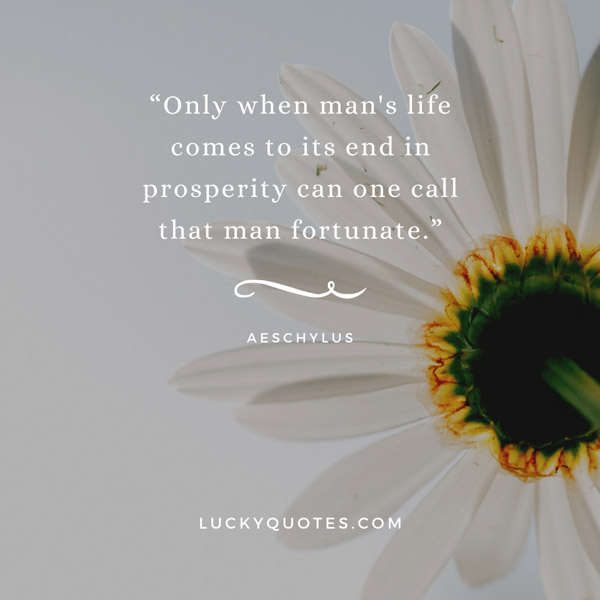 "Only when man's life comes to its end in prosperity can one call that man fortunate."
– Aeschylus, The Oresteia: Agamemnon, The Libation Bearers, The Eumenides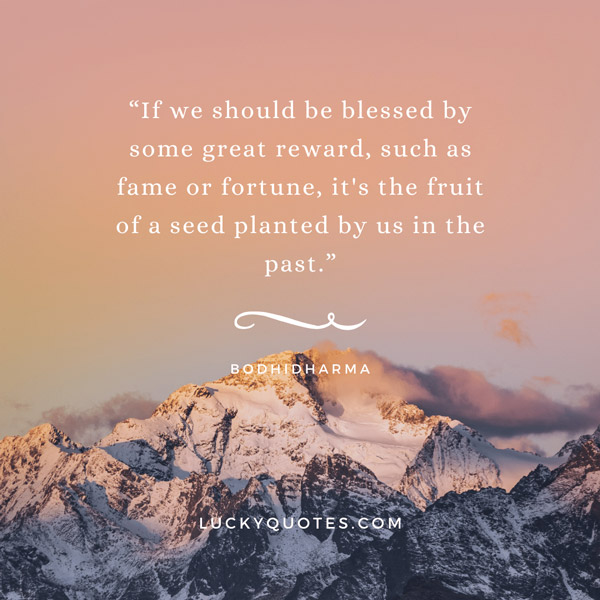 "If we should be blessed by some great reward, such as fame or fortune, it's the fruit of a seed planted by us in the past."
– Bodhidharma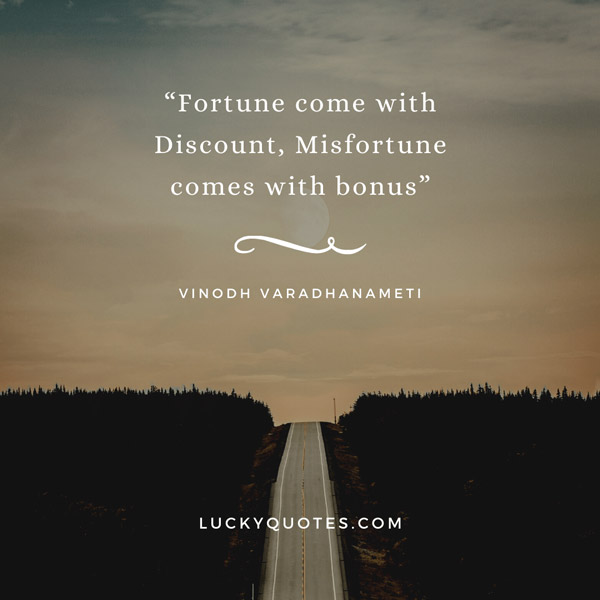 "Fortune come with Discount, Misfortune comes with bonus"
– Vinodh Varadhanameti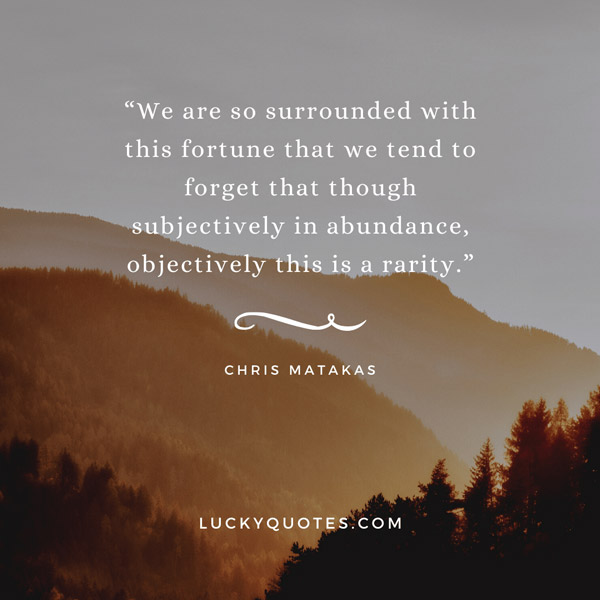 "We are so surrounded with this fortune that we tend to forget that though subjectively in abundance, objectively this is a rarity."
– Chris Matakas, #Human: Learning To Live In Modern Times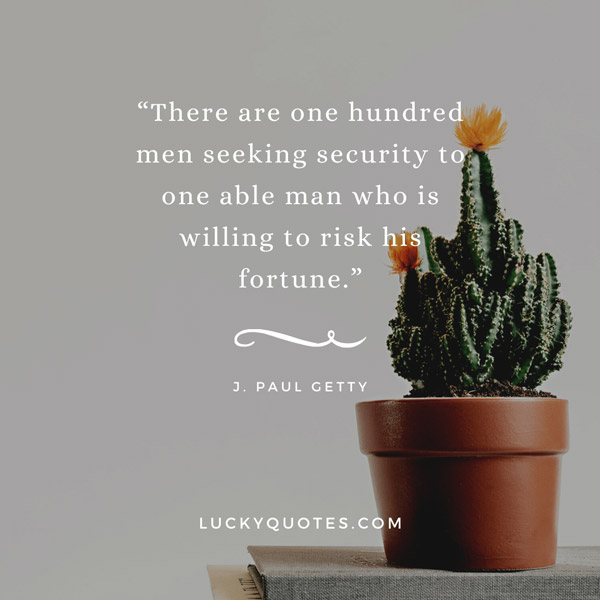 "There are one hundred men seeking security to one able man who is willing to risk his fortune."
– J. Paul Getty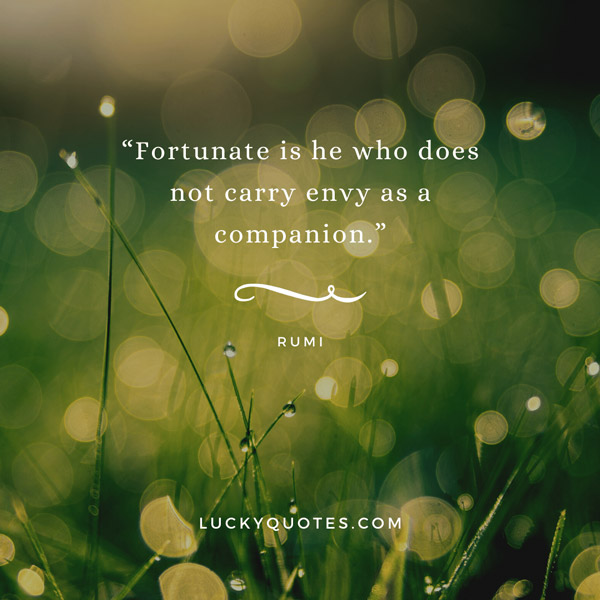 "Fortunate is he who does not carry envy as a companion."
– Rumi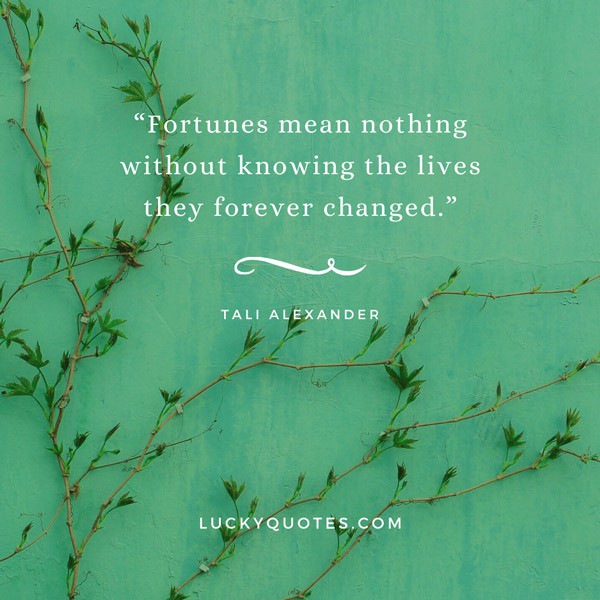 "Fortunes mean nothing without knowing the lives they forever changed."
– Tali Alexander, Lost in Rewind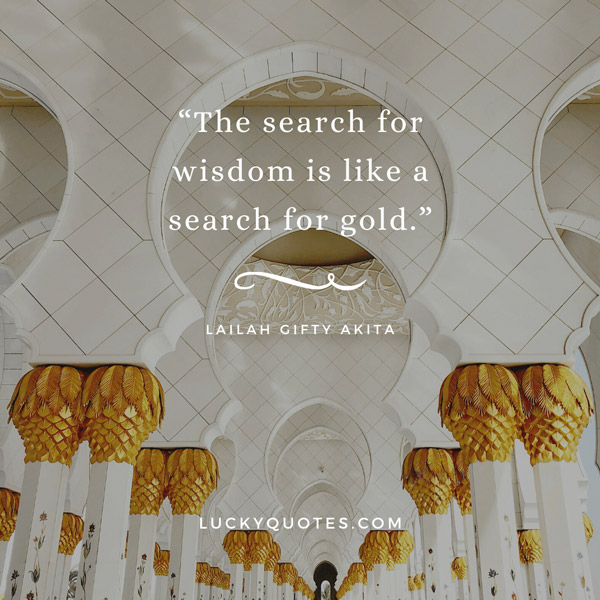 "The search for wisdom is like a search for gold."
– Lailah Gifty Akita, Think Great: Be Great!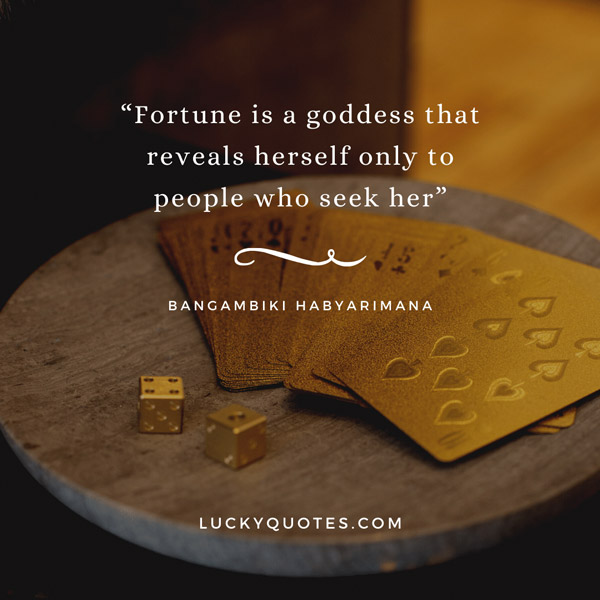 "Fortune is a goddess that reveals herself only to people who seek her"
– Bangambiki Habyarimana, The Great Pearl of Wisdom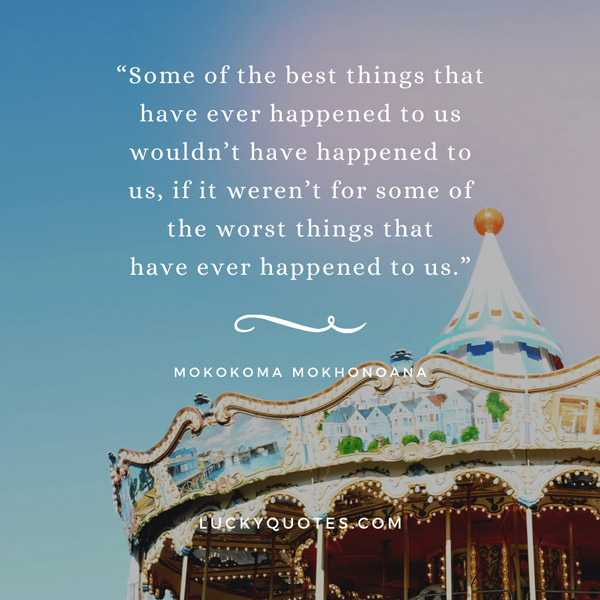 "Some of the best things that have ever happened to us wouldn't have happened to us, if it weren't for some of the worst things that have ever happened to us."
– Mokokoma Mokhonoana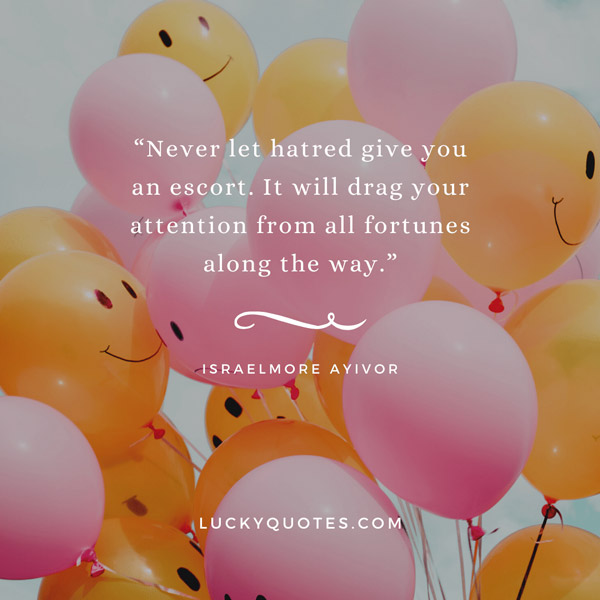 "Never let hatred give you an escort. It will drag your attention from all fortunes along the way."
– Israelmore Ayivor, Leaders' Frontpage: Leadership Insights from 21 Martin Luther King Jr. Thoughts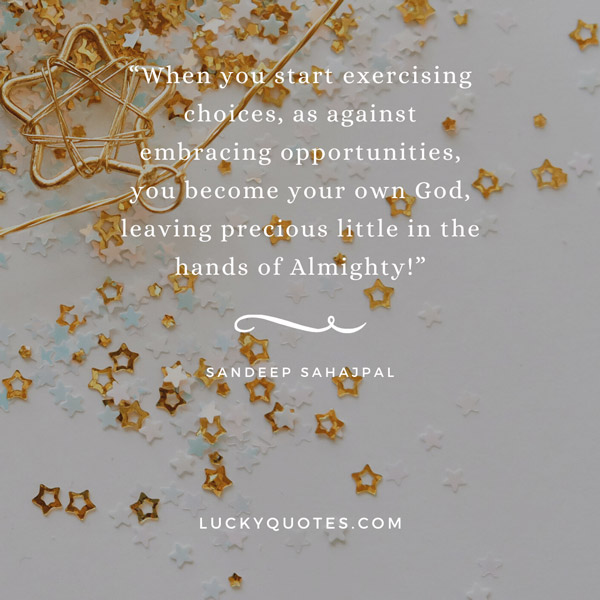 "When you start exercising choices, as against embracing opportunities, you become your own God, leaving precious little in the hands of Almighty!"
– Sandeep Sahajpal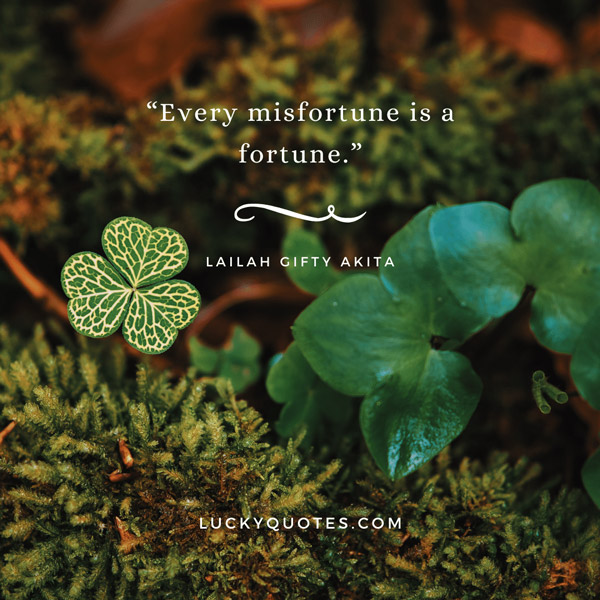 "Every misfortune is a fortune."
– Lailah Gifty Akita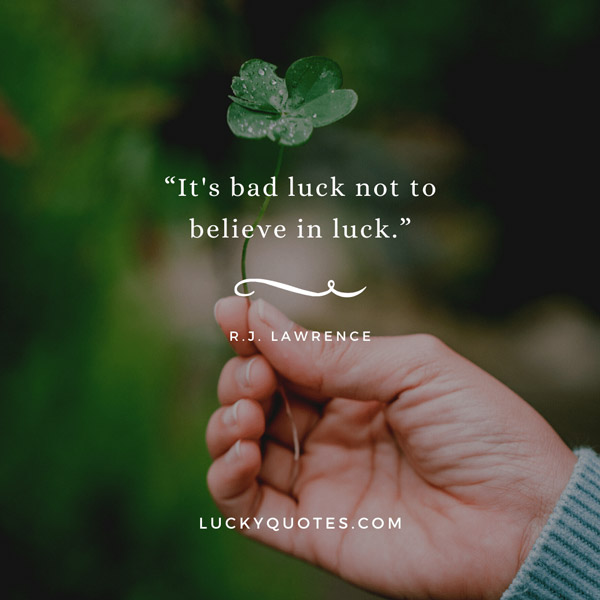 "It's bad luck not to believe in luck."
– R.J. Lawrence, The Xactilias Project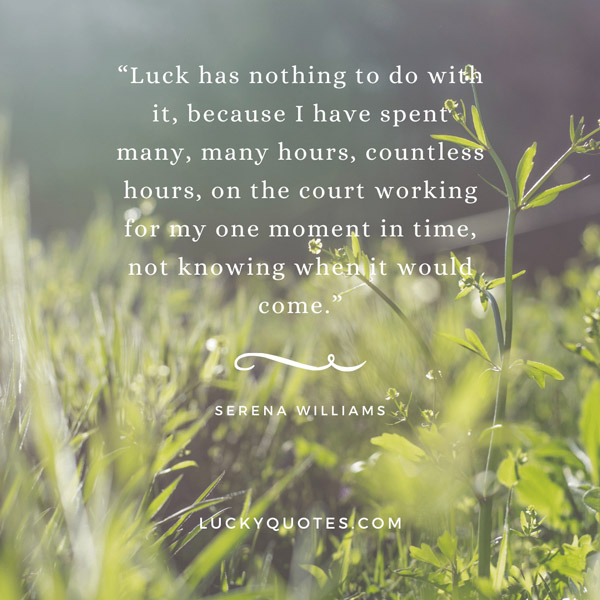 Luck has nothing to do with it, because I have spent many, many hours, countless hours, on the court working for my one moment in time, not knowing when it would come.
– Serena Williams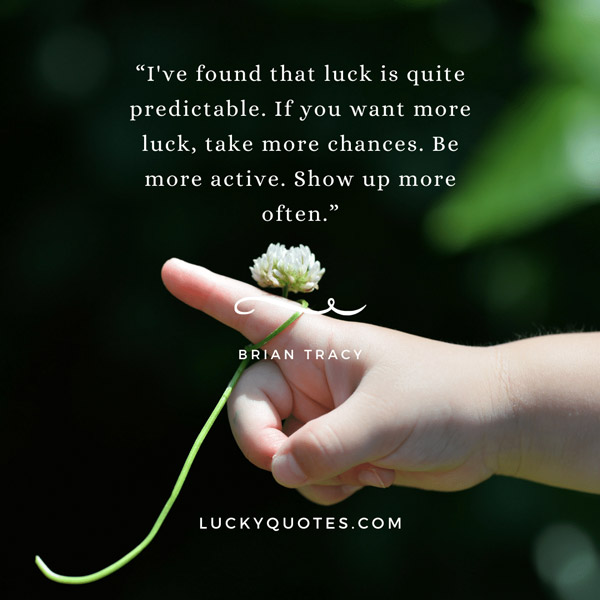 I've found that luck is quite predictable. If you want more luck, take more chances. Be more active. Show up more often.
– Brian Tracy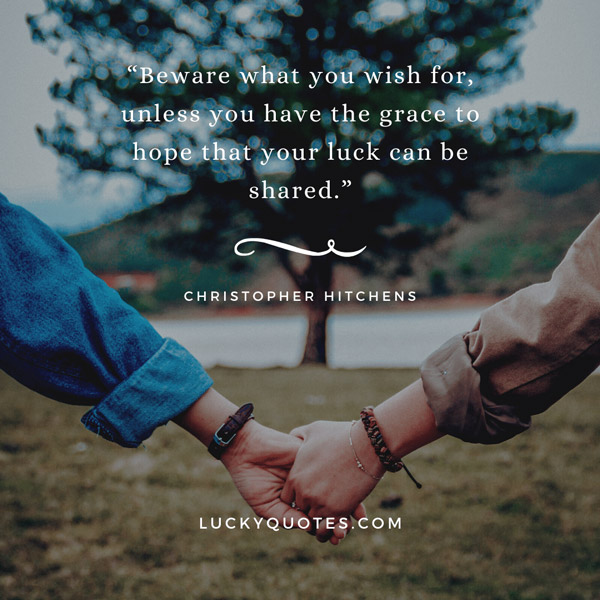 "Beware what you wish for, unless you have the grace to hope that your luck can be shared."
– Christopher Hitchens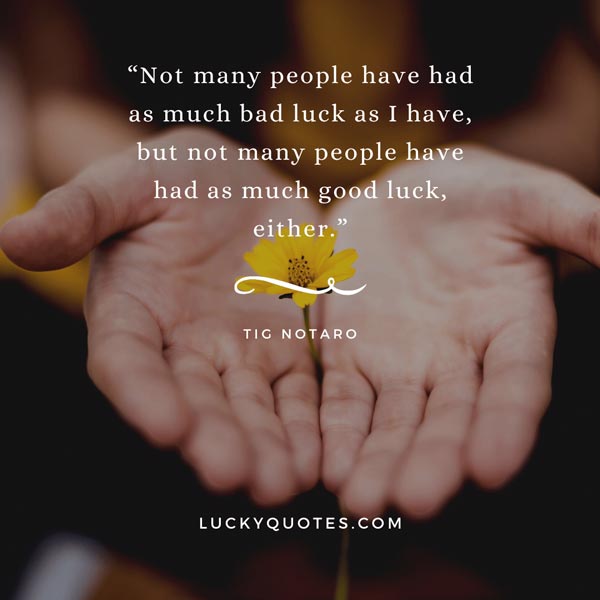 "Not many people have had as much bad luck as I have, but not many people have had as much good luck, either."
– Tig Notaro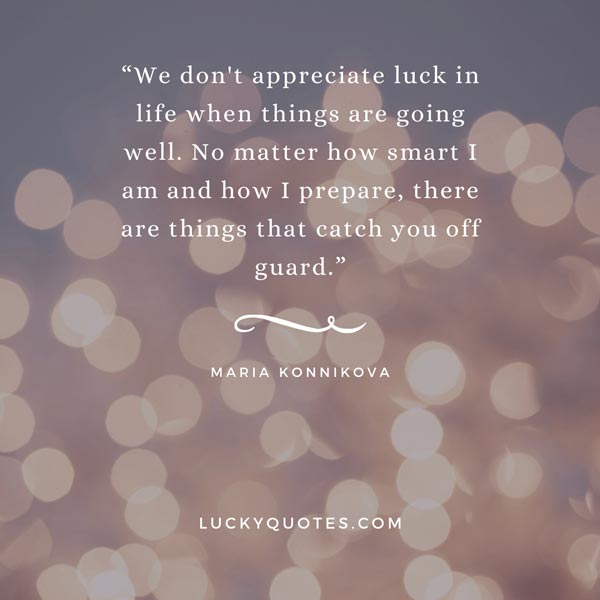 "We don't appreciate luck in life when things are going well. No matter how smart I am and how I prepare, there are things that catch you off guard."
– Maria Konnikova
Want more? Check out more lucky quotes here!